Graduate
With one of the highest concentrations of life scientists in the world, the Department of Biological Sciences offers a wealth of academic opportunities, both on campus and throughout Washington, D.C. Students move easily between collaborating with agencies like the National Institutes of Health and learning from biologists at GW's Institute for Biomedical Sciences.
The department is devoted to making each graduate student's experience as interactive and customized as possible. Students join small research teams led by faculty in our sophisticated research facilities, taking part in projects that receive competitive research grants every year.
To apply, begin by reaching out to faculty whose research interests overlap with yours. It is important to make connections with faculty prior to applying. Once you have made these connections, fill out the application via the "Apply" button.
For information about application requirements and a description of the graduate program please see the department's entry in the CCAS Graduate Program Finder.
---
Degrees 
Related Degrees
---
Research Requirements
All applicants to the Department of Biological Sciences Graduate Program must establish research correspondence with a professor with whom they would like to work prior to submitting an application. Individuals should mention these contacted professors in their statement of purpose, along with an explanation of how their research interests align. Applicants who have not discussed their interests in the program with faculty are unlikely to be admitted.
Graduate students choose to focus on one of two research areas:
---
Graduate Students in Action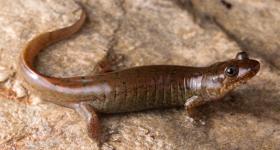 Salamander Species Shed Evolutionary Light
Three new species of black-bellied salamander were discovered by a research team led by R. Alexander Pyron, the Robert F. Griggs Associate Professor of Biology.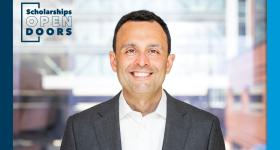 Leader of the Nashville COVID-19 Response Credits GW for Career Success
It was an average day in 1995 when Alex Jahangir, B.S. '99, went to a shopping mall in Nashville to meet one of his friends.