About
In the Department of Biological Sciences, challenging science courses are just one part of a holistic approach to learning. Our curriculum integrates traditional study with individual mentorship in the lab and service learning and sustainable projects in the community, for a truly interdisciplinary experience.
---
Connect With Our Community
"Perhaps the most exciting part of our work is the immediacy of it all. Never before has there been a greater need to understand wetlands ecosystems, as it might soon be too late.​​​"
Kathryn Norman
MS '18
Biology Department Making Headlines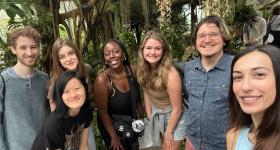 Summer School: Bio Students Thrive in Harlan Fellowship
A cohort of biology students spent their summer in the lab and the field thanks to a CCAS program that supports undergraduate research opportunities.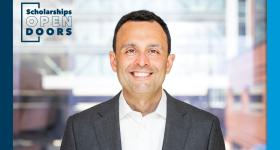 Leader of the Nashville COVID-19 Response Credits GW for Career Success
It was an average day in 1995 when Alex Jahangir, B.S. '99, went to a shopping mall in Nashville to meet one of his friends.