About
In the Department of Biological Sciences, challenging science courses are just one part of a holistic approach to learning. Our curriculum integrates traditional study with individual mentorship in the lab and service learning and sustainable projects in the community, for a truly interdisciplinary experience.
---
Connect With Our Community
"Perhaps the most exciting part of our work is the immediacy of it all. Never before has there been a greater need to understand wetlands ecosystems, as it might soon be too late.​​​"
Kathryn Norman
MS '18
Biology Department Making Headlines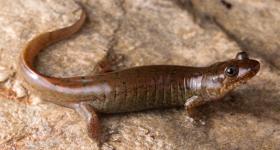 Salamander Species Shed Evolutionary Light
Three new species of black-bellied salamander were discovered by a research team led by R. Alexander Pyron, the Robert F. Griggs Associate Professor of Biology.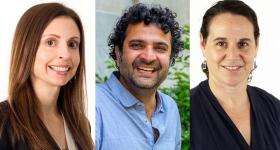 Biology Faculty Awarded Fulbright Scholar Honors
Assistant Professor of Biology Keryn Gedan will examine the effects of climate change on coastal plant communities in Argentina.