Research
Amid a competitive funding climate, the Department of Biological Sciences is awarded millions of dollars in research grants every year. Students and faculty work together to find treatments for cancer and Alzheimer's disease, watch research projects grow in the greenhouse, preserve the Chesapeake Bay ecosystem and uncover new species of dinosaurs.
Whether in the Gobi Desert or the mid-Atlantic,  biological fieldwork and exploration is happening across the globe. With connections to the Organization for Tropical Studies and the Smithsonian National Museum of Natural History, students have access to tropical biology courses in Costa Rica and extensive museum collections here in the nation's capital.
---
Biology Research by the Numbers 
---
Types of Research Opportunities
 
Undergraduate students can begin research projects early in their studies and continue for multiple years, building strong mentoring relationships with faculty members along the way. Student research often culminates in poster presentations, honors theses and awards.
Research forms the backbone of graduate study, and generally falls under two areas: Cellular and Molecular Biology and Systematics, Evolution and Ecology. Many biology graduate students see their work published, and some present research at national conferences.
Cellular and Molecular Biology
Between creating a Zika vaccine, tracking the effects of global warming, charting evolutionary history and discovering new species, our distinguished faculty stay busy. Students are encouraged to reach out to faculty members about research projects that interest them.
Research in Action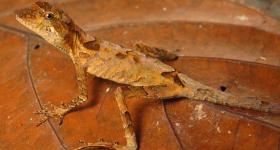 Q & A: New Research Explores Evolutionary History of Central and South American Anoles
Jonathan Huie, a CCAS doctoral student, recently published a paper that bucks long held assumptions about which environments are hotbeds for extreme morphologies.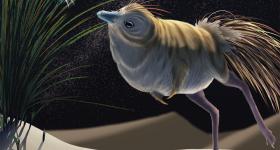 Did Dinosaurs Hunt in the Dark?
An international research team including biology professor James Clark studied how a tiny desert-living dinosaur used precise vision and owl-like hearing for nocturnal hunting.