Ioannis Eleftherianos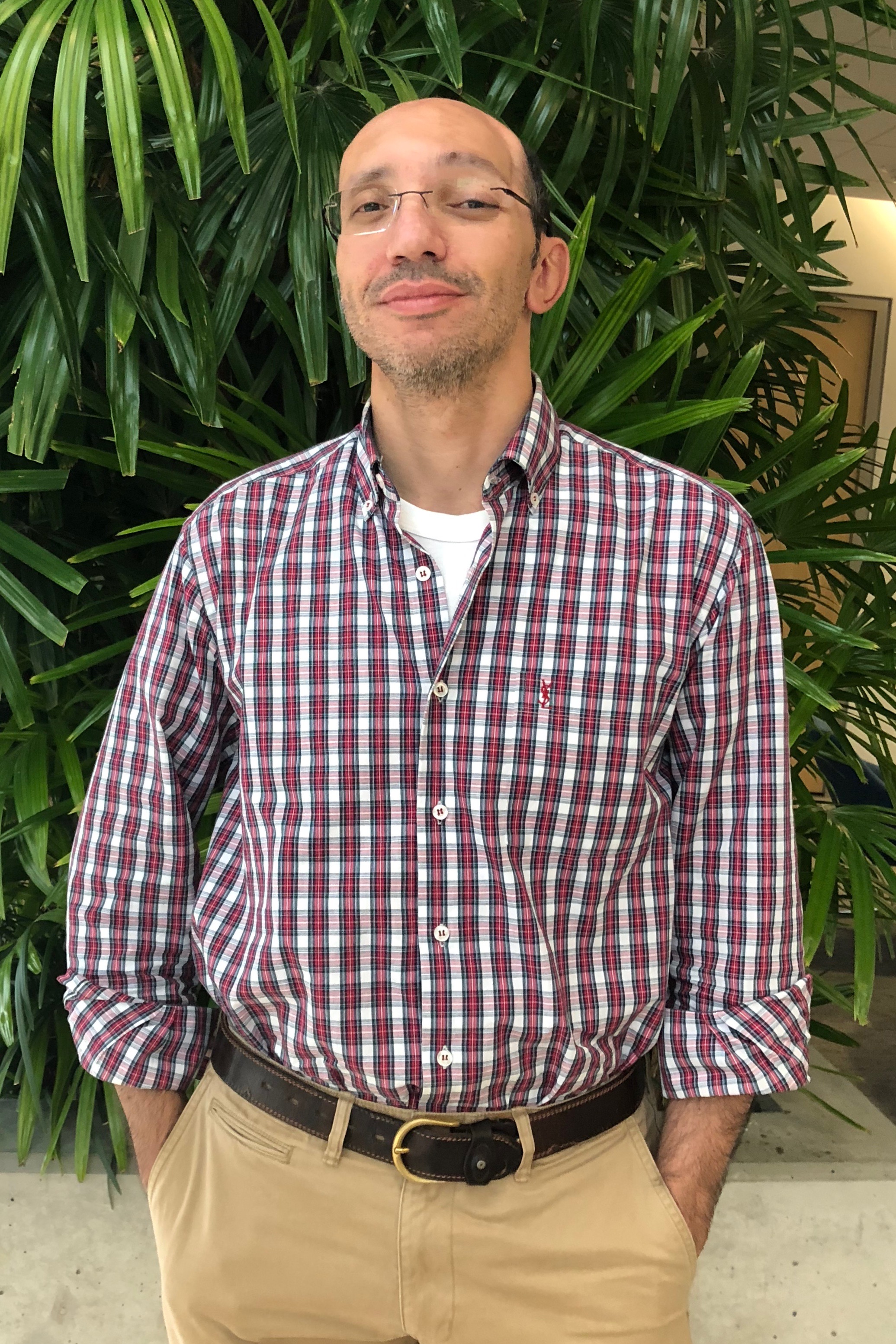 Ioannis Eleftherianos
Professor of Biology
Cellular & Molecular Biology
---
Contact:
Office Phone:
202-994-2367
Expertise
Infection and Innate Immunity
---
Drosophila Immune Response to Entomopathogenic Nematodes and their Mutualistic Bacteria
Role of Endosymbiotic Microbes in the Immune Response of Drosophila against Nematode Parasites and their Associated Bacteria
Interaction between aging and immunity in Drosophila
Drosophila Antiviral Immunity and Viral Pathophysiology
Interaction between tumorigenesis immunity and metabolism in Drosophila
Microbiome and Host-Pathogen Interactions
Host-Microbiota Cooperation in Health and Diseases
BISC 4132: Advanced Cellular-Molecular Biology
BISC 3209: Molecular Biology
BISC 4171: Undergraduate Research
BISC 6205: Current Topics in Cell and Molecular Biology
BISC 6219: Host-Microbe Interactions
BISC 8998: Advanced Reading and Research
2007 - 2009: Postdoctoral Research Fellow – French National Centre for Scienti9c Research (CNRS)/Institute of Molecular and Cellular Biology (IBMC), Unit of Research (UPR) 9022 "Immune Response and Development in Insects", University of Strasbourg - Strasbourg, France.
2003 - 2006: Postdoctoral Research Oncer – University of Bath, Department of Biology and Biochemistry - Bath, UK.
2000 – 2002: Ph.D. (Insect Molecular Biology, Insect Physiology and Toxicology) University of Bath, Department of Biology and Biochemistry / Rothamsted Research, Division of Plant and Invertebrate Ecology – UK.
1998 – 1999: M.Sc. (Technology of Plant Protection / Molecular Entomology) University of Reading, Department of Agriculture – Reading, UK.
1993 – 1996: B.Sc. (Applied Biology / Entomology) Technological Educational Institute (T.E.I.) of Larissa, School of Agricultural Technology, Department of Plant Production – Larissa, Greece.