Emily Lewis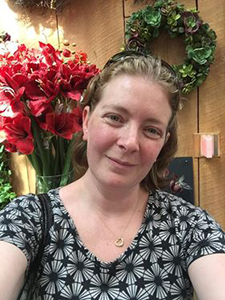 Emily Lewis
M.A.
Administrative Manager
---
School: Columbian College of Arts and Sciences
Department: Biological Sciences
Contact:
Emily is the Administrative Supervisor for Biology. Previously, she served as the Department Operations Assistant in Biomedical Engineering and Electrical and Computer Engineering. She is always happy to discuss what you do and any grants, needs, programs, or otherwise with which she can assist you.
Prior to coming to GW, Emily taught Latin to high schoolers for 15 years. She is a Massachusetts native, but now lives in Fairfax with her husband and 3 Schnauzers. In her free time, you can find her singing, writing, or baking...or running around with her husband and dogs.